Vale opens Copper Cliff Complex South Mine Project in Canada
The first phase of the project will produce around 10,000t of contained nickel and 13,000t of copper a year.
The post Vale opens Copper Cliff Complex South…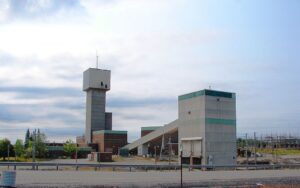 Vale Canada, a unit of Brazilian mining firm Vale, has launched the first phase of its C$945m ($684.6m) Copper Cliff Complex South Mine Project in Sudbury, Canada.
The first phase is expected to add around 10,000t of contained nickel and 13,000t of copper to the Copper Cliff Mine each year.
Vale Base Metals business executive vice-president Deshnee Naidoo said: "This first phase of the Copper Cliff Mine Complex South Project enhances our supply of low-carbon nickel and other critical minerals and adds to the long-term sustainability of our Sudbury operations.
"The successful delivery of this project is a major accomplishment for Vale and great news for Sudbury and the Province of Ontario."
The scope of work involved developing more than 12km of tunnels, installing ventilation systems and rehabilitating the mine's south shaft, as well as expanding its underground ore and waste handling systems, surface loadout and facilities.
Ontario Mines Minister George Pirie said: "Vale is investing C$945m in this expansion project that will increase Ontario's supply of low-carbon critical minerals and provide jobs for over 250 people.
"This is great news for the entire region and another example of how Ontario is a leader in developing the critical minerals we need for innovative technologies like electric vehicles.
"Our government knows the sector's best days are ahead and we will continue our strong support for the industry."
Feasibility studies are currently being carried out for future development phases of the Copper Cliff Mine Complex.
In a separate announcement, Vale has said it is set to trial two battery-powered XDR80TE off-highway trucks at the mines of Água Limpa in Minas Gerais, Brazil, and Sorowako, Indonesia.
The 72t trucks feature lithium batteries that allow them to be operated for up to 36 cycles, eliminating the need to recharge and with the possibility of energy regeneration during descents.
The post Vale opens Copper Cliff Complex South Mine Project in Canada appeared first on Mining Technology.
Drilling resumes at Renforth Resources' Surimeau battery metals project in Quebec – Richard Mills
2023.11.08
The latest edition of the IEA's Critical Minerals Market Review reveals that supply sources of key EV metals like nickel and cobalt remain…
Kodiak Copper drills 0.45% CuEq over 116 metres at MPD, British Columbia
Kodiak Copper Corp. [TSXV-KDK; OTCQB-KDKCF; FSE-5DD1] reported results from its fully financed drill program at…
Reyna Silver Drill Results: "Medicine Springs continues to display its large, high-grade deposit potential"
Reyna Silver Corp. [TSXV-RSLV; OTCQX-RSNVF; FRA-4ZC] reported high-grade intercepts in 3 out of 4 holes in…