Interesting Geopolitical Events
Currency markets and Geopolitical events (usually unpleasant in nature) are intertwined. Some would prefer the more colourful term of currency wars leading…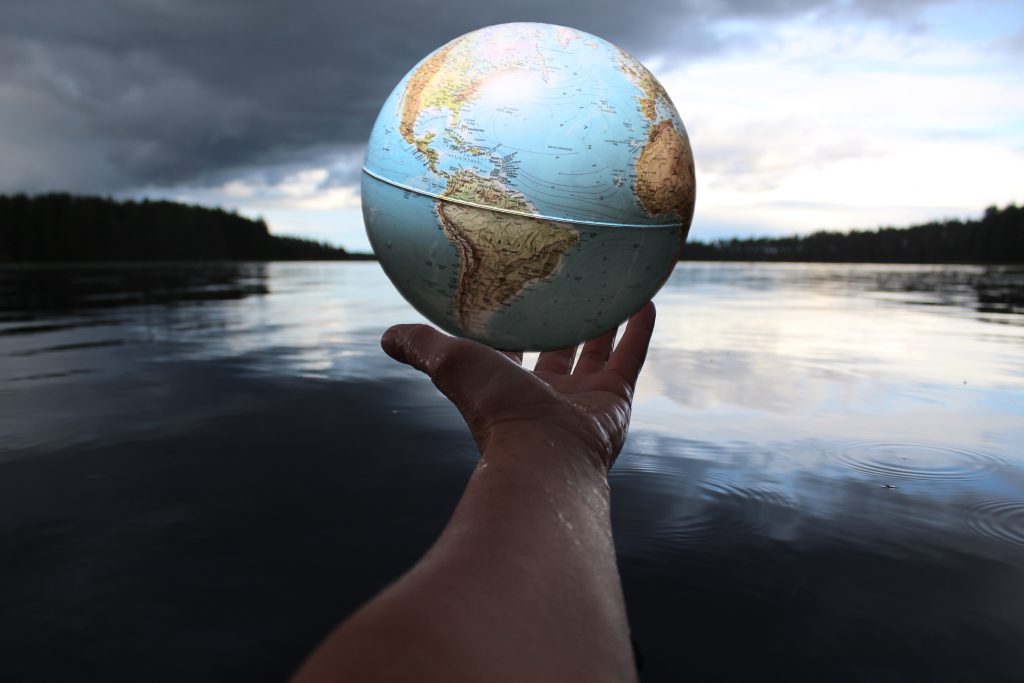 Currency markets and Geopolitical events (usually unpleasant in nature) are intertwined. Some would prefer the more colourful term of currency wars leading to unpleasant geopolitical events and or developments. However, semantics aside, consider the following: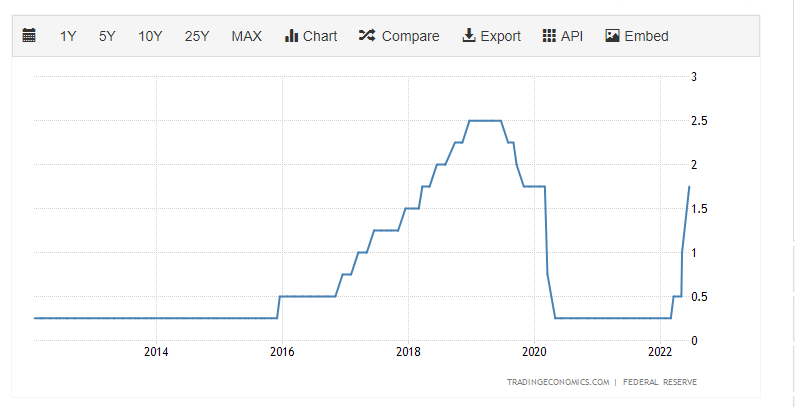 From 2017 to 2018, the Feds raised rates seven times; rates went from roughly zero to 2.5%. Notice today that the Fed funds rate is below the official rate of 1.75%. The Fed Funds rate is roughly at 1.63. One takeaway is that the banks are making even more money as they can borrow below the official rate and technically do nothing with it and get paid the difference. However, a potentially more significant problem is that the mortgage market does not believe all is well, so it's pricing in higher rates to compensate for any potential shortfalls. In other words, the story that the economy is doing okay or well is rubbish, and we have said this for years. The Fed will have to backtrack as it did during the last tightening cycle (2017 to 2018), and it might have to drop rates faster than it tightened. This brutal period will be followed by an upward phase that will last 3X longer. Most stock players will miss this cycle, for they have been so mentally bashed that they have convinced themselves (just as they did during the Covid crash) that it is different this time. In reality, the tricks used to trigger the correction/crash are always different, but the outcome is always the same. The market recovers and soars higher while the masses cry, curse and promise never to fall for the same ploy again. From birth to death, nothing changes for the horde; they were born as cannon fodder and will die the same way.
This full-fledged currency has lead to some interesting Geopolitical developments, albeit in what would be once termed weaker currencies.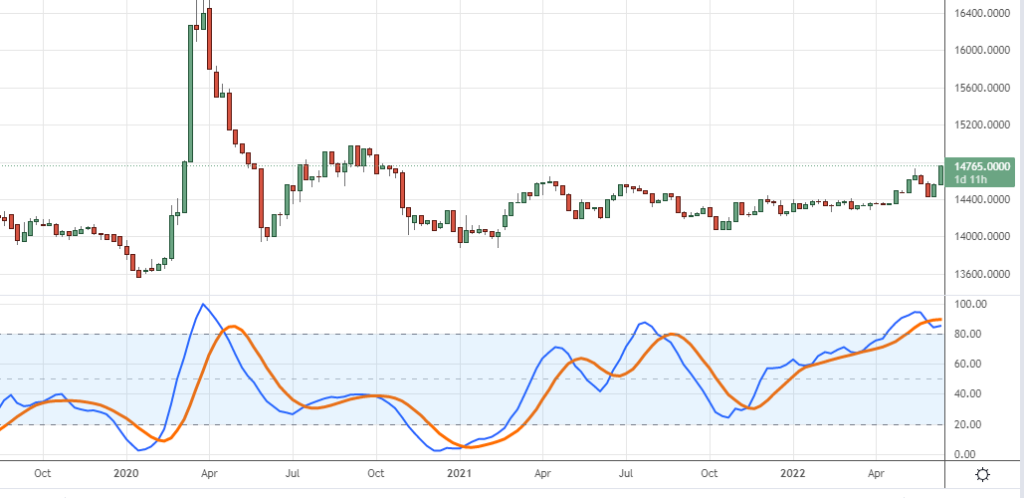 On March 30 2020, the IDR traded almost to 16,800 and the high for the dollar index on that day was 102.97. The high for the dollar index this month is 105.78 but notice how well the IDR is holding up. It might not be as strong as the Rouble, but it is undoubtedly faring much better than most Asian currencies, including the Oz dollar, Kiwi, Yen, etc. This indicates that when the dollar tops sometime towards the end of this year or early 2024, the IDR should mount a strong rally. Risk-takers can consider purchasing the IDR towards the end of this year.
Another currency that is putting in a similar pattern, though not as strong, is the Vietnamese Dong, so it's another currency to consider going long towards the end of this year. Another currency showing slight strength is the Malaysian Ringgit, so it's another currency traders could look to go long towards the end of this year. Vietnam would also be an excellent place to consider buying property. The YUAN also demonstrates substantial strength; it is hard to tell which currency is stronger between the IDR and YUAN.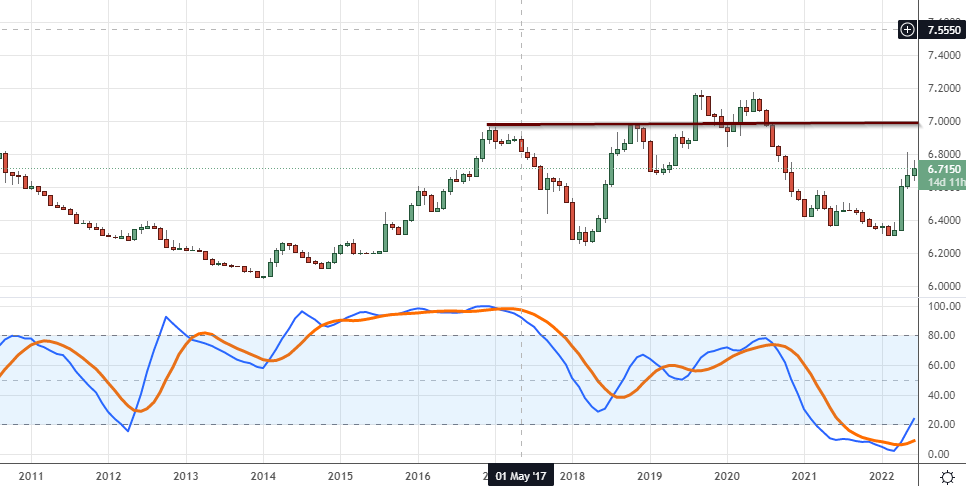 However, it is easier to get exposure to real estate, stocks and the currency in China than it is in Indonesia. These trends indicate that Asian economies will make a strong comeback, which probably has something to do with the fact that more of them are leaning towards Russia to secure their energy supplies. The Eurasia corridor will become the most potent trading block on the planet in the years to come.
Aside from Russia taking on a more aggressive stance and upending the normal geopolitical order, China is the almost Silent Geopolitical event that nobody is paying full attention to as they are distracted by Russia.
China is becoming more belligerent
"If anyone dares to secede Taiwan from China, we will … fight at all costs and we will fight to the very end. This is the only choice for China," Chinese defence minister Wei Fenghe said at the Shangri-La Dialogue security summit on Sunday.
In a fiery response to U.S. defence secretary Lloyd Austin, who spoke on Saturday, Wei said: "No one should ever underestimate the resolve and ability of the Chinese armed forces to safeguard its territorial integrity".
In a veiled swipe at Washington, Wei said "some country keeps playing the Taiwan card against China" to "interfere in internal affairs".
"No one can stop China's path to reunification," he added https://cutt.ly/QKebtCY
It is all but certain that China will take over Taiwan. Only two factors are unknown
The time and the method. It could be a non-lethal war where there is an agreement to provide Taiwan with a certain degree of autonomy. Taiwan is watching Ukraine closely. The U.S.'s odds of winning a fight in that area are not too high. The U.S. needs to beef up its semiconductor industry fast, for it could drop from number 1 in A.I. to number 3 or 4 quite quickly. Without Taiwan under America's belt, Russia will take the lead, with China at a close second. Why Russia? Russia is home to the World's best hackers; everyone else comes in at a distant second. With an unlimited supply of chips and their current mindset of "it's us against them", they could level the playing field very quickly.
Other Articles of Interest
The post Interesting Geopolitical Events appeared first on Tactical Investor.
PBoC In A Hurry To Buy Gold: Covertly Bought 593 Tonnes Of Gold YTD
PBoC In A Hurry To Buy Gold: Covertly Bought 593 Tonnes Of Gold YTD
By Jan Nieuwenhuijs of Gainesville Coins
The PBoC is in a hurry to buy…
Last Weeks Resource Stock Recap: Is it our turn yet? And Hercules……….
'That's a Wrap' By Rod Blake Following last week's plus 5% gains on the four…
Central Bank Gold Buying Continued Unabated In September
Central Bank Gold Buying Continued Unabated In September
Via SchiffGold.com,
Central banks continued to gobble up gold…
Reported central…