Atlantic Lithium to start production at Ghana mine in H2 2024
This mine is expected to generate around $5bn in revenue over its lifetime.
The post Atlantic Lithium to start production at Ghana mine in H2 2024 appeared…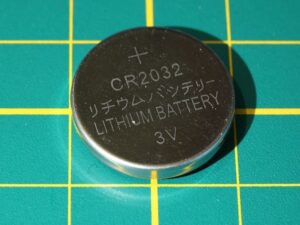 Exploration and development firm Atlantic Lithium is set to commence production at its lithium mine in Ghana by the second half of 2024, reported Reuters citing the company's interim CEO Lennard Kolff.
This mine is said to be the first lithium mine in the country.
It could generate around $5bn in revenue over its lifetime, noted Kolff citing a scoping study.
Kolff started leading the business after the demise of founder Vincent Mascolo in March this year.
Commenting on the latest development, Kolff said: "This is really an exceptional project, not only from an economics point of view but a social one as well.
"We have a chance here to make Ghana a forerunner in the global decarbonisation race by building what could be West Africa's first hard rock lithium project."
The Africa-focused company discovered the first commercially viable lithium deposit in Ghana, situated less than a kilometre off its national highway, four years ago.
It started trading on the Australian Securities Exchange this week.
In November last year, Atlantic Lithium secured an exploration licence for Ghana's Cape Coast project.
The licence area is situated in proximity to its Mankessim exploration asset that hosts the Ewoyaa lithium project and is adjacent to the Saltpond licence.
The Ewoyaa project is estimated to hold 14.5 million tonnes (Mt) at 1.31% Li₂O.
The post Atlantic Lithium to start production at Ghana mine in H2 2024 appeared first on Mining Technology.
All eyes on "huge" lithium prize for QX Resources as drilling starts up at Liberty Lithium
Drilling is under way at QX Resources' 102km2 Liberty Lithium project in California, targeting a high-value, extensive surface brine anomaly … Read…
Gold's stage is set: Will ASX juniors eat the TSXv's lunch in gold too?
When gold is worth around A$97 per gram, there is a lot of money to be made finding and producing … Read More
The post PETER STRACHAN: Gold's stage…
Barrick Gold Buys 12.3% Stake in Hercules Silver for $23.4 million
Hercules Silver (TSXV: BIG) has done what many junior mining names only dream of. The company has secured a major
The post Hercules Silver Sees Barrick…